Treatment at PhysioStudio Physical Therapy includes, but is not limited to:
Orthopedic Injuries
Sports Related Injuries and return to sport rehab

Pre/Post Surgical Rehab

Performing Arts
Arthritis

Fibromyalgia

Gait Training

Pediatrics

Scoliosis, through the Schroth method
Sport Performance for Kids

Joint Pain/Stiffness

Thoracic Spine Pain

Women's Health, Pre and Post Partum

Musculoskeletal disorders

Tendonitis

Shoulder injuries including Rotator Cuff and Labrum

Hip disorders including Impingement, Labrum tears, Total hip replacement
Neck and Back pain, Herniated discs, Sciatica, leg and/or arm weakness, instability, spondylolisthesis

General Rehabilitation, exercise and conditioning program customization
Knee Pain including but not limited to patellofemoral, ACL, PCL, meniscus, Knee Replacement, Runner's Knee, IT Band Syndrome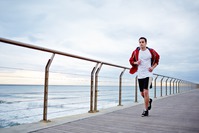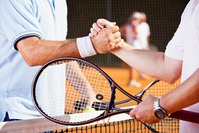 ---
Christine's approach is based on the latest evidence based research with a combination of manual therapy and exercise/muscle retraining techniques.
Referrals and Direct Access:
Referrals: PhysioStudio welcomes referrals from medical doctors. Christine will ensure that your referring medical doctor is updated with your Physical Therapy treatment plan of care. She will drop off or fax your evaluation and progress note reports to your doctor's office to ensure that there is good communication between your PT and MD regarding your care.
Direct Access: You can also make an appointment with Christine directly, without a doctor's referral/prescription.
In New York State, we have a law called Direct Access. Direct Access means that you can see a physical therapist for 10 visits or 30 days (whichever comes first) without a doctor's referral.